Recap: Nine-Fairfax Merger
You might have heard recently that there was a major change in Australia's news companies - the merger between Nine and Fairfax Media. So what exactly are these two businesses? How does a merger occur? And what will happen with Australian media from now on? 
Here's a quick recap. 
The merger was officially announced on the 26th July 2018. It took a lot of people by surprise, and means different things to different groups. So, firstly, what is a merger? 
A merger is a situation where one or more businesses/corporations agree to join, to become one bigger business. Usually, mergers occur because both (or more) businesses feel like they can all benefit from the change. However, just because the two businesses agree to the merger doesn't mean that they'll both have equal power in the new, big business. 
Nine and Fairfax agreeing to merge
Note: although this situation has officially been called a "merger," many others are saying that it is a "takeover". A takeover involves a large company buying a much smaller one. To be honest, the Nine-Fairfax joining has the characteristics of both a merger and a takeover. 
For example, the decision was made based on agreement from both sides, and although Nine has slightly more power, the two groups are almost equal. However, these are the other main conditions of the merger agreement:
Technically, Nine will be the dominant partner, owning a larger share of the new, merged company 

The new business will be led by Nine's current chief executive, Hugh Marks, as well as Nine's current chairman, Peter Costello (fun fact about Costello: he's a former federal treasurer of Australia!) 

The name "Fairfax Media" will be erased. 
The last point - that the name itself of Fairfax Media will be lost - is the part which has gotten the strongest public reaction. To understand why, let's look at exactly what kind of companies Nine and Fairfax Media are. 
What is Nine?
Fully known as "Nine Entertainment Company Holdings Ltd.", Nine is an Australian media company. You probably know it most commonly through Nine News, or the Nine Network. But the company as a whole actually created and owns a huge bunch of different TV channels and digital media. They include:
Nine Network - the primary TV channel 

9Gem, 9Go!, 9Life - more TV channels aimed at different audiences

Nine.com.au, 9News.com.au - websites for online news 

50% of ownership in Stan - the online Australian streaming service
(Another interesting fact: Nine has joint ownership of Stan with Fairfax Media, each owning 50%). 
So, that's what we mean by "Nine."
What is Fairfax Media?
 
Fairfax Media is also a large Australian media company. You might be surprised to hear exactly what Fairfax owns:
Newspapers, like The Sydney Morning Herald, The Age, The Australian Financial Review and the Sun-Herald 

Fairfax Digital - an online branch which publishes web editions of its newspapers (e.g. smh.com.au)

Domain - a real estate advertising website 

50% of ownership in Stan 
The merger of Nine and Fairfax together will be worth around $4 billion.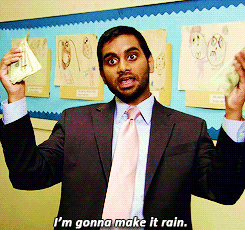 Note: despite the agreement between the companies themselves, this decision still needs to be approved legally. However, most experts are saying that the merger obeys the law, and is unlikely to be blocked from actually coming into place. 
With all this in mind, is this merger a good or bad thing?
What's Nine (and Fairfax) saying?
When the merger was announced, obviously both Nine and Fairfax Media said that the decision was a good one. Hugh Marks (Nine's CEO, remember?) said that the decision would create a strong business that would reach more than half of Australians, through TV, online, print and radio media. Marks also said that the bigger company would create a bigger platform for advertisers. 
Nine at this merger, probably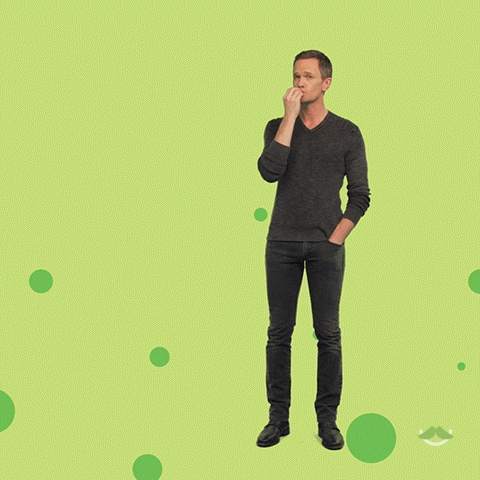 What's the PM saying? 
Malcolm Turnbull said that he "welcome[d]" the announcement. He thinks that the new company will be stronger and more competitive, thanks to the merger. The PM also commented that it's unlikely that the merger goes against any Australian media law. (It's important to know that the Liberal government is actually responsible for making the changes to Australian laws to allow this kind of merger to happen.)
On that note, Opposition leader, Bill Shorten, is undecided whether or not this is a good thing. He reminded journalists that the Labor party voted against the changes that the Liberal party brought - the changes that have made this merger possible. He also said that we should stay alert about media diversity and the loss of small-scale, local content. 
And finally, the Greens are "greatly disappoint[ed]" by the decision, talking about the dangers of "fake news." 
What are journalists saying?
Heaps of journalists, and other people invested in news and journalism, aren't very happy. 
The biggest concerns are about media diversity, which is exactly what it sounds like. Making sure that our media is kept accurate, informative, unbiased and useful for Australians. Journalism and effective media play very important roles in the democratic process, because they inform us, and keep politicians and other powerful people honest and accountable (meaning they can't get away with lying, and they have to keep their promises). 
This monkey is more informed than you tbh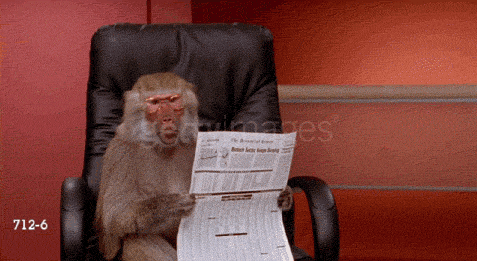 Any type of merging of media companies means that one, more powerful company is created, while fewer overall separate media platforms exist. This makes it harder for a diverse range of views and information. This is the biggest concern about the merger. 
More specifically, many people are worried about losing the Fairfax name. Fairfax, and the newspapers it owns (The Sydney Morning Herald, The Age, the Financial Review etc) are known for supporting strong investigative journalism. (Note: investigative journalism is when reporters spend time and effort to deeply looking into a single topic, like a political scandal, corporate corruption, or a large crime.) 
Investigative journalism is responsible for exposing a lot of important truths to the wider public. You might have heard of the banks' royal commission - this was the result of the hard work and investigation of Fairfax and ABC journalists.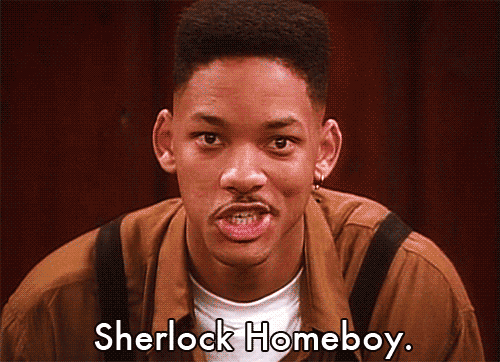 But investigative journalism is as expensive as it is important, and not a lot of companies are willing to pour in the money and resources required. But Fairfax Media is known to be one of the exceptions, and it's gotten a lot of awards for being so. 
On the other hand, Nine is less known for prioritising investigative journalism (with some exceptions, like 60 Minutes). And because Nine will be the owner with more power in the new merger, people are worried that the general style of Nine will undermine Fairfax Media's. 
One of the biggest critics of the merger is the Media, Entertainment and Arts Alliance (MEAA), which is an organisation (the union) aiming to support Australians who work in the media. They said that the merger threatens media diversity, and the integrity and quality of journalism. 
What's Paul Keating saying?
For those of you who don't know, Paul Keating is a former PM of Australia. When the merger was announced, he (randomly) popped up to criticise it - in his words, it is an "exceptionally bad development." Again, he argued that it would threaten the diversity of Australian news and opinion. 
That was Recap: Nine-Fairfax Merger! Although there has been a range of reactions, overall all Australians are waiting to see just how much the decision would change the diversity and quality of our media.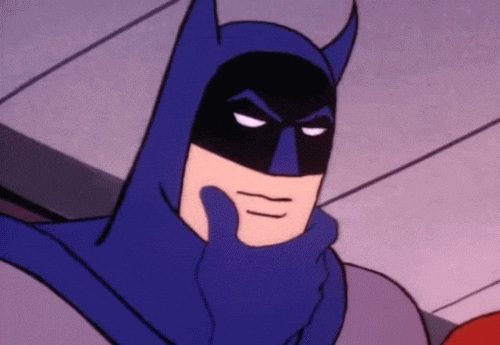 Please reload