On Tuesday, Australian politics was shaken up by even more drama when someone called Julia Banks announced that she was quitting the Liberal Party. But who is she, and why is her choice to leave the Liberals so important? And what does it mean for the Liberal Party?
 Image courtesy of Sabena Bhadri 
Who is Julia Banks?
Until recently, Julia Banks was the elected Liberal MP for Chisholm (an electorate in Victoria). Let's break down what an "elected Liberal MP" means: during the 2016 federal election, the voters of Chisholm chose Banks (a member of the Liberal Party) to represent their views in the House of Representatives in Parliament House. Before she was a politician, Banks worked as a corporate lawyer. 
Why does her name sound familiar?
You might have heard Banks' name back in August. Remember when the Liberal Party had a vote because Peter Dutton wanted to be Prime Minister but in the end the new PM was Scott Morrison? Yep, that whole mess. (Recapped here).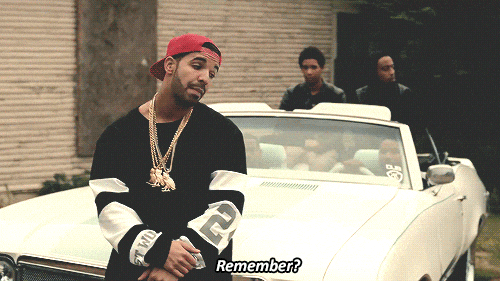 Well, Julia Banks wasn't too crash hot about all the things that had gone down within her party. She called out the "bullying and intimidation...against women in politics, the media and across business" and "cultural and gender bias" in August. During the PM leadership spill, Banks was originally loyal to Malcolm Turnbull, and she was surprised that some Victorian MPs were basically betraying the current PM to support Peter Dutton. Then, she changed to voting for Julie Bishop. 
Julia Banks' controversial speech in August criticised the backstabbing and bad treatment of women that she had experienced. And obviously, that probably didn't sit too well with the people she was criticising. Since that speech, Banks has been the subject of quite a bit of anonymous Liberal trash-talking.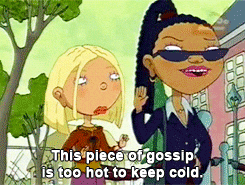 The anonymous Liberal trash-talkers, probably
So what did she do, exactly? And why?
Banks announced that she's leaving the Liberal Party. As in, she's still an MP representing Chisholm in the House of Reps, but she's not part of the Liberals anymore. She's joining the Independents, meaning she doesn't really belong to any party at all. Whenever the members of the House of Reps do a vote for something from now on, Banks doesn't have to vote to support the Liberal Party's views. She can vote however she wants, as long as she's still reflecting the wants of the people of Chisholm. 
But why leave your own political party? It's not surprising given her history, but Banks is basically just sick of the Liberal Party, and party politics in general. She's sick of the Liberal Party's treatment and "bullying" of women, she's sick of the government's inability to agree on energy and environmental policy, and she's still shaken up about that whole leadership spill thing.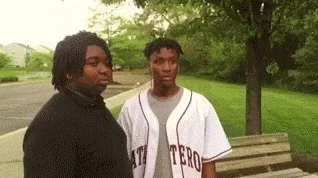 What does this mean for the Liberal party?
Banks leaving means one less MP in the House of Reps that belongs to the Liberal Party. This means that the Coalition (which is the Liberal Party + the Nats, explained here) now only has 74 seats out of the total 150 seats in the House of Reps. After moving from an already unstable 75 seats to 74, the Coalition is now, more than ever, a minority government. The meaning of "minority government" is pretty self-explanatory - a government that holds a minority (rather than a majority of 76 seats) in the House of Reps. With only a minority number of Coalition seats, it's going to be a whole lot harder for the government to pass any legislation. (This is because any piece of legislation needs a majority vote from the House of Reps before it moves onto the Senate. If the Coalition only has 74 seats rather than the 76 it needs, it's going to have to convince at least 2 other party MPs to vote for their proposed laws.)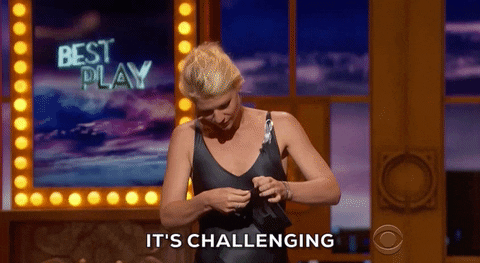 The Liberals, thinking about their future 
The news of Banks leaving comes close to ScoMo's decision to announce the budget one month earlier than usual, ahead of our next federal election in May. Given this new recent development in Australian politics, the only certainty is that things are about to get interesting. 
Sources
https://www.smh.com.au/politics/federal/how-the-conservatives-drove-julia-banks-out-of-the-liberal-party-20181127-p50ipa.html
http://juliabanks.com.au/
https://www.smh.com.au/politics/federal/morrison-government-shock-julia-banks-quits-the-liberal-party-to-sit-on-the-crossbench-20181127-p50il8.html
https://www.abc.net.au/news/2018-11-27/follow-live-australia-headed-for-may-election/10558216
https://www.abc.net.au/news/2018-11-27/julia-banks-bombshell-quits-liberal-party-treatment-women/10559446
Please reload