Visual courtesy of Elena Koskinas
You may remember that at the beginning of this month, the Government released its Budget, with Treasurer Josh Frydenberg announcing that "the Budget is back in the black and Australia is back on track". Seems like Josh might be trying to give Clive Palmer a run for his money for the title of Australia's best poet…
Clive @ Josh
But jokes aside, what's this poetry going on about? What's the deal with the Budget and what will it mean for Australians?
In this explainer, we'll unpack the 2019-20 Budget for you.
What is the Budget and why is it important?
Just like how people may create their own budget to set out how much money they might spend on food, transport and household bills each week/month, the federal Budget is the document that sets out the estimated revenue (money that the Government will receive from taxes) and expenditure (money that the Government will spend) for the next few years. The Budget is important as it tells Australians what the Government's plan is, particularly for the coming financial year, letting us know where and how they'll be spending their money.
The Government with our tax money
Each year, the Government's Treasurer presents the Budget on Budget night, which is usually scheduled for the second Tuesday of May, but this year it was earlier due to the federal election coming up in May, so the Government's Budget is especially important this time round since it's likely to have a direct influence on how people will choose to vote in the election.
This year, the Government's proposed Budget has the aim of "building a stronger economy and securing a better future for all Australians" and it's underpinned by four overarching objectives:
Returning the Budget to surplus

Delivering more jobs

Providing lower taxes

Guaranteeing essential services like Medicare, schools, hospitals and roads
Let's take a closer look at these four objectives. 
1. Returning the Budget to surplus
This year's Budget is "back in black" – in other words, the Government is expecting to return to surplus (when revenue > expenditure). This is pretty significant, as the last time we had a surplus was more than a decade ago, meaning that we've been in deficit (when expenditure > revenue) for the past years.
 When you've been in deficit but want to spend money :(
By reducing Australia's debt, the Government can ensure that the nation's finances are in a more sustainable position, help lessen the burden on future generations and leave us in a better position to respond to future economic challenges. Additionally, with the world economy starting to slow down now, a Budget surplus could assist in insulating Australia from the effects of an economic downturn. It's estimated that Australia's net debt will be eliminated by 2029-30.
2. Delivering more jobs
Through a significant new skills and infrastructure agenda, the Government will be providing services and opportunities to help workers become more qualified, as well as creating new jobs through spending on infrastructure projects.
It really do be like that sometimes...
Some of the main initiatives are:
A new $525 million skills package that includes:

$200 million spent to create 80,000 new apprenticeships

$67.5 million spent to trial 10 national training hubs supporting school-based vocational education in regions with high youth unemployment

$3.4 million of funding towards the goal of getting more women into STEM education and careers

$6.3 billion in drought support and $3.3 billion for those affected by floods

$30.9 million support for the music industry

Record transport infrastructure investment of $100 billion over the next decade
3. Providing lower taxes
In this Budget, a lot of emphasis was placed on lowering taxes for Australians:
Tax relief of $158 billion over ten years – Frydenberg stated that these are "the largest personal income tax cuts since the Howard Government"

The low- and middle-income tax offset, introduced last year, will more than double – what this means is that taxpayers earning up to $126,000 a year will receive an immediate cash return of up to $1,080 (up from last year's maximum of $530)

From 2024, flattening tax brackets and reducing the amount of tax paid from 32.5% to 30% for those earning between $45,000 and $200,000

Backing small and medium-sized businesses through tax relief and by increasing and expanding access to the instant asset write-off (when the value of a business's assets like tools, office equipment, machinery etc. are reduced, so they don't have to pay as much tax)
While many individuals and small and medium-sized businesses will be welcoming this tax relief, multinational corporations won't be so happy. The Government is expecting to collect $3.6 billion in extra tax from multinationals and high-wealth individuals following its billion-dollar investment in the Tax Avoidance Taskforce to increase its scrutiny of specialist tax advisers that promote tax avoidance schemes and strategies.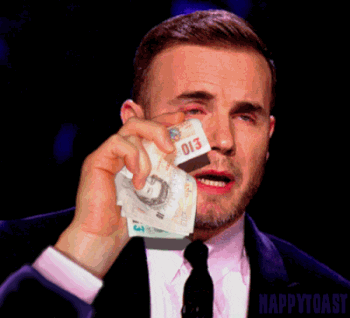 Multinationals finding out that they'll have to pay (more) taxes
4. Guaranteeing essential services like Medicare, schools, hospitals and roads
Some key measures are:
Over $80 billion of funding towards healthcare in the coming year

New drugs will be listed on the Pharmaceutical Benefits Scheme (contains a list of medicines that the Government subsidises so that Australians can access them for cheaper), costing $331 million over five years

$725 million investment into aged care

An additional $461 million investment in a youth mental health and suicide prevention strategy

Around $300 billion of funding to schools, a total increase of 63%

$453 million to extend pre-school education – will enable 350,000 children to receive 15 hours of early learning per week in the year before school

$2.2 billion in funding for new road safety packages

A new $500 million fund set aside for upgrades to commuter car parks

$3.5 billion Climate Solutions Package

Extra $328 million to address domestic violence

$528 million over five years for a royal commission into violence, abuse, neglect and exploitation of people with disability

A significant boost for national security and counter-terrorism, with agencies like the Australian Federal Police and ASIO receiving $570 million
So, what now?
We'll have to wait and see who wins the federal election coming up on May 18. If the Coalition wins, we should be expecting them to implement the above plan. On the other hand, if Labor wins, then we can expect some differences in how they'll want to spend Australia's money.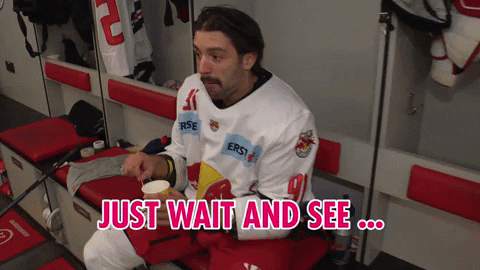 Sources:
https://www.abc.net.au/news/2019-04-02/federal-budget-2019-cheat-sheet/10959278

https://www.abc.net.au/news/2019-04-02/federal-budget-2019-winners-and-losers/10939098

https://www.bdo.com.au/en-au/federalbudget2019/overview

https://www.budget.gov.au/index.htm

https://www.liberal.org.au/latest-news/2019/04/02/budget-speech-2019

https://www.news.com.au/finance/economy/federal-budget/federal-budget-live-blog-all-the-winners-and-losers/news-story/761e2db23abb9f187dc4323ccc45d69f

https://www.sbs.com.au/news/back-in-black-but-what-does-the-2019-budget-actually-mean-for-young-people
Please reload