Your timelines have probably been flooded with opinionated friends giving their opinion about Israel Folau's opinionated opinions. Sounds confusing hey? Well, let us break it down for you.
 Us @ you
Who is Israel?
No, not the country in the Middle East. Israel Folau is Australia's star footballer. In 2019 he broke the record for the most tries scored in Super Rugby history (Super Rugby is a professional mens' international rugby union competition). So, he's obviously pretty good at what he does. As a result, Rugby Australia (the organisation that oversees Rugby Union in Aus) offered Folau a 4 year contract with them. He signed it. 
Folau, after signing the contract 
What was the contract all about?
Despite lots of people speaking very confidently about a "clause" in the contract that stopped Izzy from talking about his religion online, truthfully speaking, we don't know a lot of concrete information about this contract - it's actually private. What we do know is that Rugby Australia said in a statement that Folau's social media posts are a "serious breach of the Professional Players Code of Conduct".
The Code mandates not doing anything that may "bring you...Rugby Body or Rugby into disrepute or discredit" and that players "use Social Media appropriately". These are pretty vague statements. 
So what did he actually do?
April 2018: Instagram
Izzy responded to an instagram question that asked what was "God's plan for gay people?" to which Folau responded "Hell.. Unless they repent of their sins and turn to God."
April 2019: Instagram
Izzy shared a photo which said "WARNING Drunks, Homosexuals, Adulterers, Liars, Fornicators, Thieves, Atheists, Idolaters: Hell awaits you, repent! Only Jesus saves."
As a result, Izzy's contract was terminated for apparently breaching the code of conduct, which means that he will never be able to play rugby in Australia again.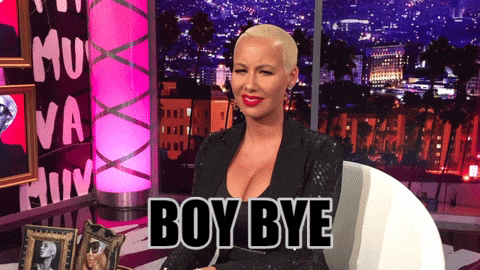 Rugby Australia @ Folau 
GO FUND ME
Folau made a GoFundMe to raise $3 million in legal costs to take Rugby Australia to court for "unfair dismissal", arguing that he was wrongfully fired by Rugby Australia. However, when the fundraiser reached $750,000, GoFundMe shut down the webpage stating, "as a company, we are absolutely committed to the fight for equality for LGBTIQ+ people and fostering an environment of inclusivity...we do not tolerate the promotion of discrimination or exclusion." 
Australian Christian Lobby
The ACL is a conservative advocacy organisation that has been lobbying the government recently in regards to their writing of the Religious Freedoms Bill. They started a new fundraiser for Folau, reaching $2.2 million in under 2 days, at which they paused the fundraiser, having raised enough. They argue that religious freedoms and free speech are under attack in the workplace, where employees like Folau have to sign codes of conduct that promote silence on their religious views. 
Was GoFundMe really protecting people from being excluded by excluding Folau's campaign? Is Folau's freedom of speech being restricted or should he have just abided by his contract? Should people have the right to voice their opinion in the workplace? What really is 'hate speech'?
These are all important questions to consider in light of the Freedom of Religion Bill being drafted in parliament now.
What are your thoughts?
Let us know in the comments!
Please reload