Visual courtesy of Elena Koskinas 
The POTUS (President of the United States, for all you uncultured folks) loves Twitter. And on Friday the 28th of June, he used his beloved social networking service to tweet this message: 
Apparently Twitter is a hotspot for diplomatic communication between political world leaders, because the Chairman Kim of North Korea did see this. And he accepted Trump's invitation to "say Hello(?)!"
Yeah, it was kind of a big deal - for the US, both North and South Korea, and the rest of the world. Want to know why? Keep reading for this week's explainer on the Trump + Kim Jong Un meeting. 
What actually happened?
Recently, the G20 met in Osaka, Japan for their annual summit. Trump, being the POTUS, was obviously there. After the summit, Trump was scheduled to fly to Seoul, South Korea to meet with the Korean president, Moon Jae-in. Trump and Moon had planned to travel to Korea's demilitarised zone (DMZ), which is the small strip of land separating the two Koreas. But through the tweet above, Trump added another impromptu itinerary item into the mix - a meeting with the North Korean dictator, Kim Jong Un.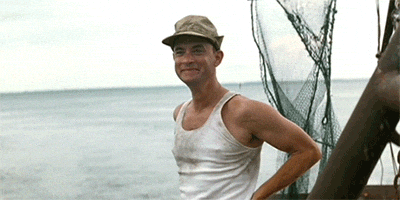 Trump to KJU on Twitter 
After his tour of the DMZ with President Moon, Trump moved towards the northern side and was soon walking over the dividing line in the village of Panmunjom (which is the village just north of the border, where they signed the the 1935 Korean Armistice Agreement that paused the Korean War.) Once he had formally stepped into North Korea, Trump shook hands with Kim. The two then walked back over to where President Moon was waiting, and the three had a short meeting/talk in front of a crowd of reporters, security guards, and thousands of viewers watching on live TV.
Why was this so significant?
So why do people care so much about this? It's not the first time that Trump and Kim have met - they've actually had two meetings before about North Korea's nuclear weapons program. As we all know, these meetings didn't really achieve much. So what's the reason for the third being so significant?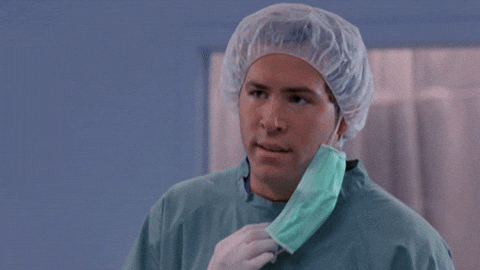 As it turns out, it's not a hugely interesting reason. It's simply the fact that Trump actually entered the border into North Korea for the first time. Trump is now the first sitting American president (meaning he did the thing while he was still president) to set foot in North Korea, ever. This is a relatively cool fact for you history buffs - since the US sided with South Korea in the Korean War. 
What do people think about the meeting?
Some are super happy. Since Trump's previous talks with Kim didn't really lead to any outcome or change with North Korea's nuclear weapons program, they hope that this third meeting will restart talks. 
Some are accusing Trump of simply organising a simple "photo op", rather than a true desire to bring diplomacy and peace to the whole North/South Korea situation. Some are even angry at him for even daring to interact peacefully with Kim Jong Un (who, by democratic standards, is a bit of a problem). 
Whether or not this meeting will truly lead to real change is yet to be seen.
For now, all we know is that the meeting was important for symbolic and historic reasons. Stay tuned to see how this Trump + Kim Jong Un + Moon Jae-in relationship goes forward...
Sources
https://www.economist.com/asia/2019/06/30/donald-trump-and-kim-jong-un-hold-a-border-photo-op
https://www.theguardian.com/us-news/2019/jun/30/trump-to-travel-to-demilitarised-zone-for-possible-meeting-with-kim-jong-un
https://www.nbcnews.com/politics/donald-trump/trump-kim-jong-un-meet-dmz-n1025041
Please reload